Design Board. Simply the Best HDU Solution.
Tough, weather-resistant Design Board® is a lightweight, high-density polyurethane board (HDU). Its closed-cell structure makes it completely waterproof, allowing for the application of almost any finish. Design Board® can withstand all weather conditions and is ideal for the sign industry.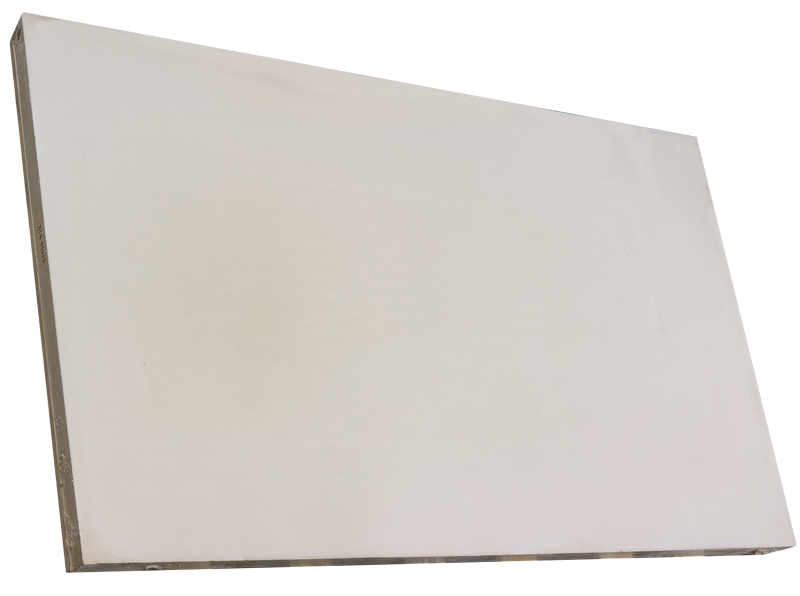 – Can be routed, carved, and sandblasted more efficiently than wood substrates and other high-density urethane products on the market
– Moisture and insect resistant
– Extremely durable for exterior use
– Resistant to cracking, warp, decay, and rot
– Easy to prime and finish – saving valuable time and money during sign construction
– Great cell structure
– Saves redwood forests
Design Board® comes in convenient densities – 10, 15, and 18 pcf (pounds per cubic foot) Your choice of density is determined by the desired surface quality and strength. While all Design Board® has fine, consistent cell structure, the 18 pcf has the best surface for smoothness and is the strongest.
Design Board® has a very high strength to weight ratio and is an excellent substitute for wood, aluminum, wax, or steel. Design Board® machines easily with conventional woodworking and carving chisels. It is non-corrosive, non-abrasive and low dust-generating when machined. HDU is water resistant and is not affected by mold or mildew.
Design Board® can be painted. Depending on the desired result, some surface filling may be required. Spackling pastes are ideal for filling and sanding to achieve an extra smooth finish. Design Board® is compatible with most water-based and solvent-based paints. While polyurethane foam is resistant to most solvents, it is not resistant to chlorinated solvents.
Superior Manufacturing Process. Dependability You Can Trust
For over 30 years craftsmen at Jasper Plastics Solutions have served the industry with quality HDU manufacturing. Most HDU boards are made in a "bun process". Design Board® is made each board at a time ensuring less chance for air voids, inconsistent thickness, or variation in density. Design Board® offers quality that gives a sign maker confidence you will have a good board from start to finish.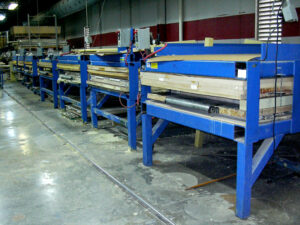 Presses that the molded product is placed in while the polyurethane is curing.
Design Board Properties
Density PCF
10 lb
15 lb
18 lb
Flexural Strength (ASTM D790 Method 1) psi
370
680
980
Flexural Modulous (ASTM D790 Method) psi
11,700
20,100
28,900
Compressive Strength (ASTM D1621)psi
250
530
790
Shore D Hardness (ASTM D 2240)
D20
D32
D40
Shore A Hardness (ASTM D 2240)
A70
Thermal Expansion in/in/deg. F(ASTM D696 modified)
0.00003
0.000029
0.000031
(PLEASE NOTE for above) All sizes of design board may not be visible in this table on all mobile devices
Available Sizes:
.5″   /   .75″   /   1.5″   /   2″ thickness
10 lb   /   15 lb   /   18 lb densities
4'x8′   /   5'x10′ sheet sizes
Custom product available too.
Advantages
– Typically 10 day lead times for shipment – all standard sizes and densities (contact your local distributor)
– The #1 HDU product offering excellent performance at a competitive price
– Each board is oversized for safety in handling and to ensure full dimensional working surface
– Over 30 years of experience in the HDU industry specializing in sheet and component products
To learn more about Design Board
®

or any of the accessories we offer like Design Cap Finials, contact us today.
Jasper Plastics Solutions
501 West Railroad Ave   Syracuse, IN 46567
phone: 574.457.2062
fax: 574.457.2069