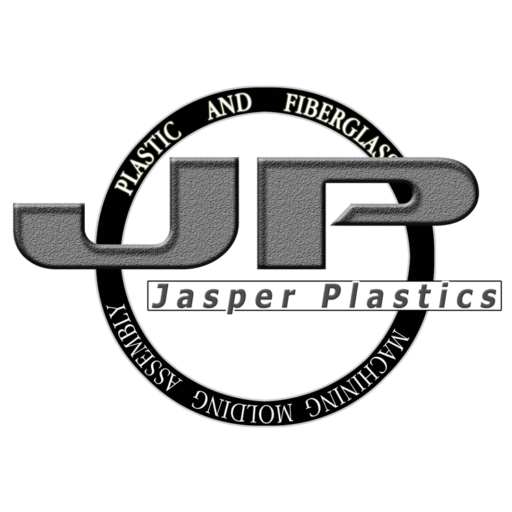 Manufacturing Solutions Is Our Specialty
We are a company of optimists who are always looking for new and innovative ways to overcome the challenges we are confronted with. Our "can do" attitude helps us not just make processes work, but causes us to make them excel. That means shorter lead times, better products, and overall better value for our customers.
Because each of our clients has different goals and needs, we do not subscribe to a "one size fits all" mentality for our manufacturing processes. We tailor the extent and scope of our process to exactly fit the needs and exceed the expectations of our clients. As a result, we offer a variety of services for all our customers:
Turnkey manufacturing is the mainstay of our business. Our design team turns customers' concepts into reality with innovative engineering and tooling. The Jasper Plastics Design Team is fully dedicated to working with customers' new ideas through the use of CAD, working models, patterns, and production tooling. Color development is completed in the manufacturing environment to support rapid changes in future downstream manufacturing processes.
All we need is an idea — and our experience and expertise will take care of the rest. Composites have varying degrees of shrinkage depending on materials, cross sections, temperatures, and lengths. To ensure a precise fit, it pays to work with our 40+ years of successful molding history. Let us send you a sample of our superior design and craftsmanship today.
New Product Introduction: The process that we follow to go from your concept to a new part is:
Request for Quote. At this time budget, volume, and timeline expectations are determined.
Design Approval. After the RFQ has been established, we provide dimensional drawings with tolerances for customer approval.
Color Development and Approval. This may take place concurrently; however it is important to have the color established for timeline lead times.
 Pattern Building: After prints have been approved typical lead times for patterns range 1 to 4 weeks.
Tool Building: It is important to understand that production tooling may take up to an additional 3 weeks or more to create a full set of tools needed for volume applications.
First Article of Approval: After the initial tool is built we send out first articles of approval for fit and function.
Production: Average production lead times are 2 weeks. Warehousing is an option for quicker lead times.
A 5-axis robot that we used to for precision drilling and edge finishing.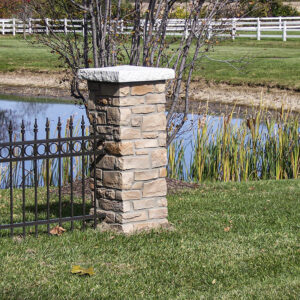 Polyurethane masonry columns can be free-standing or can be configured to be the base for a supporting column or to support a fence.
Jasper Plastics Solutions
501 West Railroad Ave   Syracuse, IN 46567
phone: 574.457.2062
fax: 574.457.2069