Design Cap Finials are made from the same polyurethane material that our Design Board
®

is made from so you can expect the same unsurpassed performance.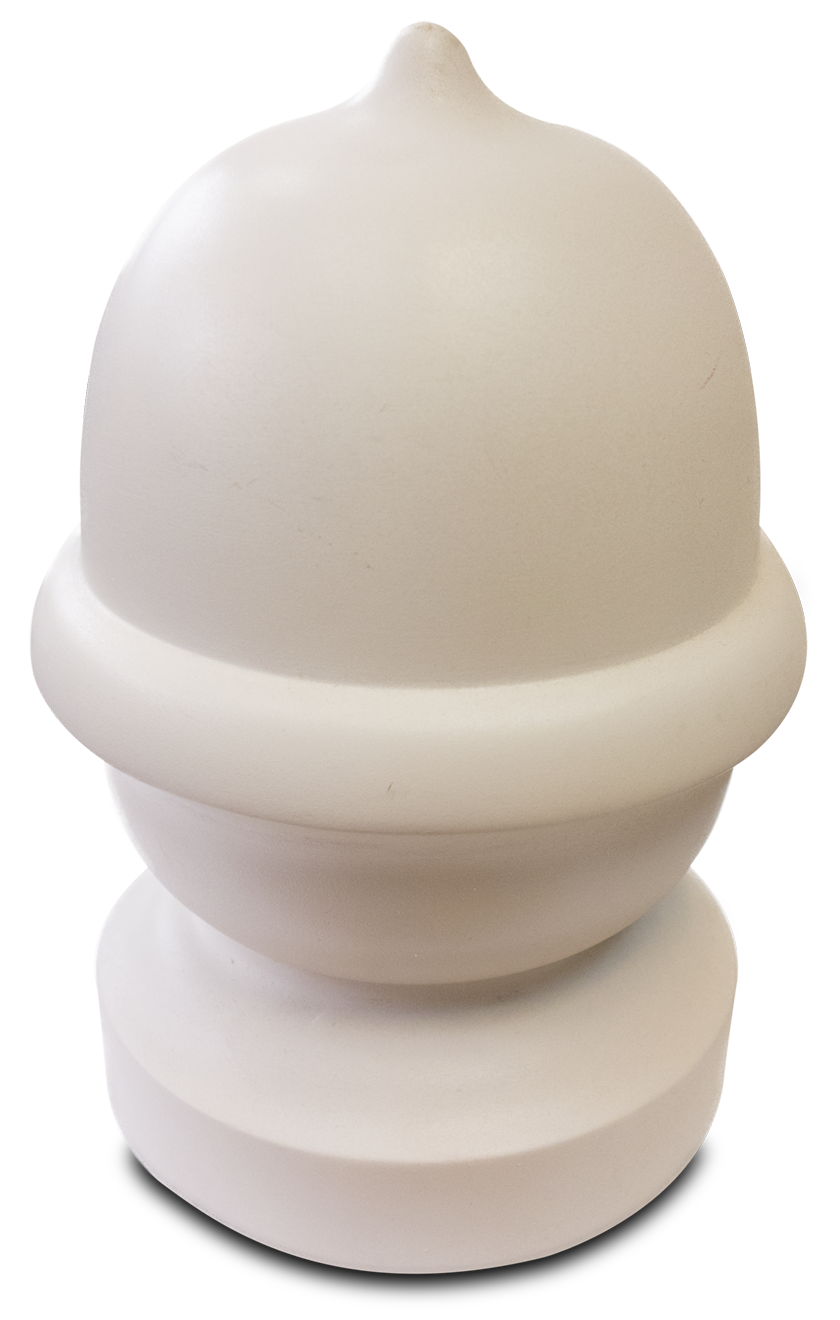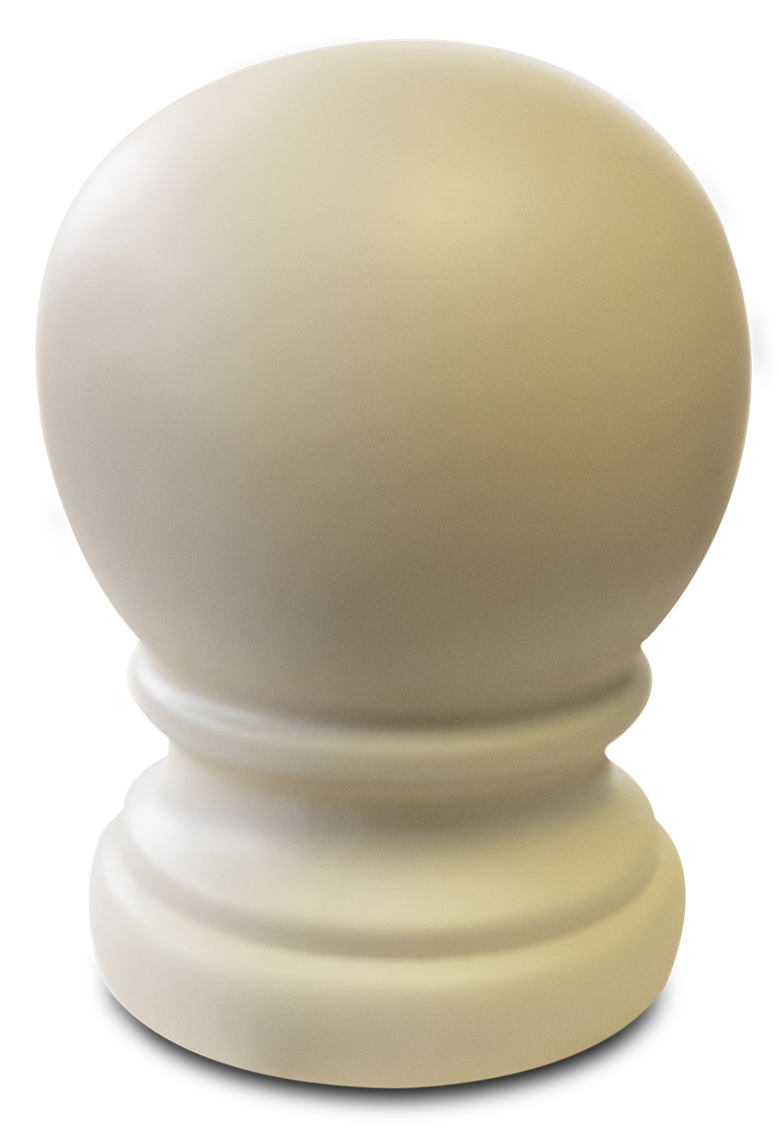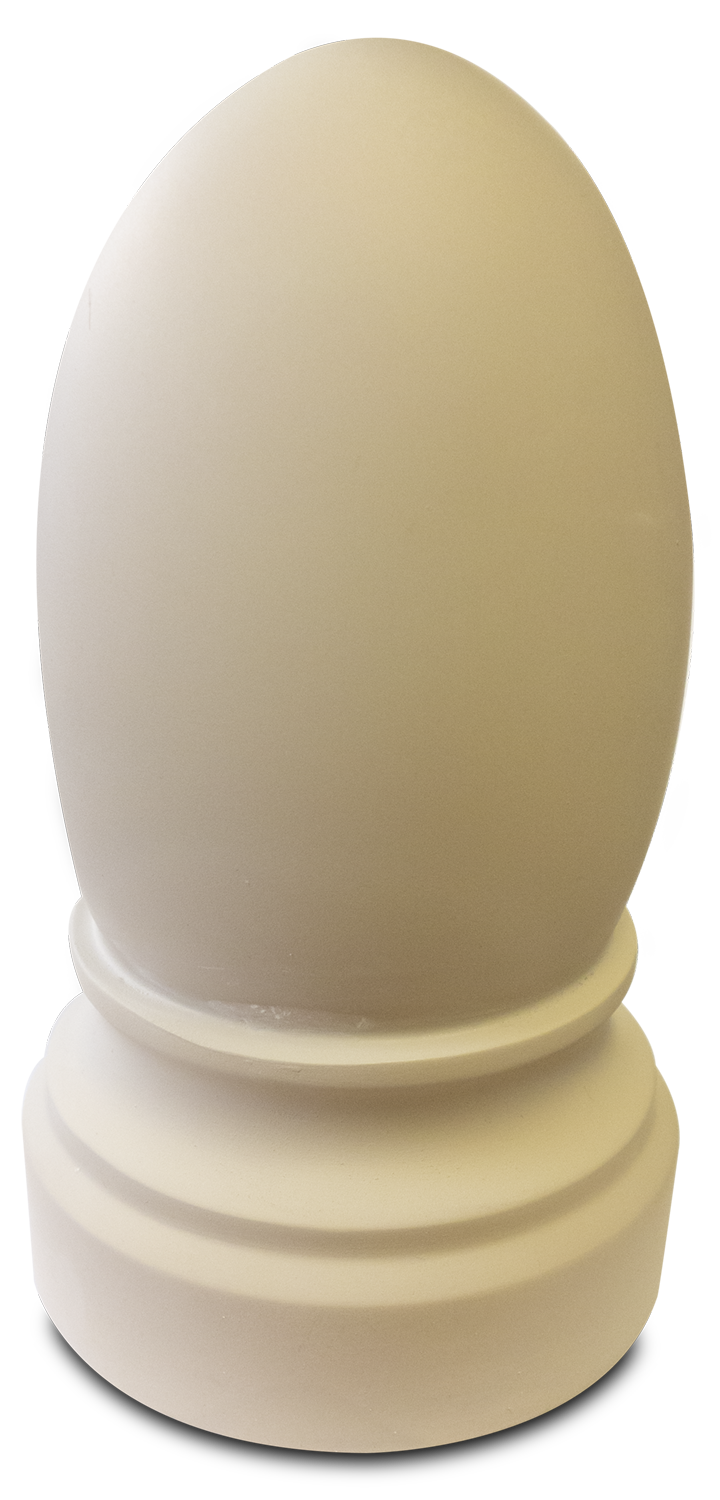 Sizes – Finials are standard in the following sizes:
-4" Acorn – 4 13/16 Tall and 3 ¼ Wide x3 Base – Part# 1680978f
-6" Acorn – 7 3/16" x 4 7/8 Wide x 4 9/16 Base – Part# 1680979F
-4" Oval – 5 11/16 Tall x 2 9/16 Wide x 3 1/8 Base – Part# 1672784F
-6" Oval – 8 5/16 Tall x 4 1/16 Wide x 4 13/16 Base – Part# 1680980F
-4" Ball – 4 3/8 Tall x 3 5/16 Wide x 3 3/16 Base – Part# 1680989F
-6" Ball – 6 15/16 Tall x 5 1/8 Wide x 5 1/8 Base – Part# 1680977F
Custom volume finials available.
Design Caps from Jasper Plastic Solutions are molded to perfection (not machined) giving them a smooth surface like no other finail in the sign industry.
Design Caps are primed sanded and ready for painting. Made of solid, high-density urethane, Jasper Plastic Solutions finials have the same qualities as Design Board® sheet product. They will not rot, decay or crack. All caps come with a 3/16" lag screw. Sized to fit nominal 4×4 (actual 3.5 x 3.5) and 6×6 (actual sized 5.5 x 5.5) posts.
Molded Signage
Jasper Plastic Solutions has the unique ability to "tool up" your special sign project in HDU. When you have a project that requires multiple signs of the same design, you or we can build a pattern and provide you sign blanks with a base primer, ready for you to finish in your paint of choice.
The tooling charge is relatively inexpensive compared to the cost of sandblasting and or routing your design over and over again.
Contact us with your project for a custom quote on tooling and piece price. We can provide timely quotes from hand drawings, CAD files and even napkin sketches. Product lead times are normally 4-6 weeks.
.
Warranty
-Jasper Plastics Solutions warrants against defects in the materials in Design Board® for a period of five years from the date of original purchase.
-The warranties in the agreement are in lieu of all other warranties and conditions, express or implied. The warranties or conditions of merchantability or fitness for a particular use are expressly disclaimed.
Jasper Plastics Solutions
501 West Railroad Ave   Syracuse, IN 46567
phone: 574.457.2062
fax: 574.457.2069