Polyurethane Thermal Column Bearing Blocks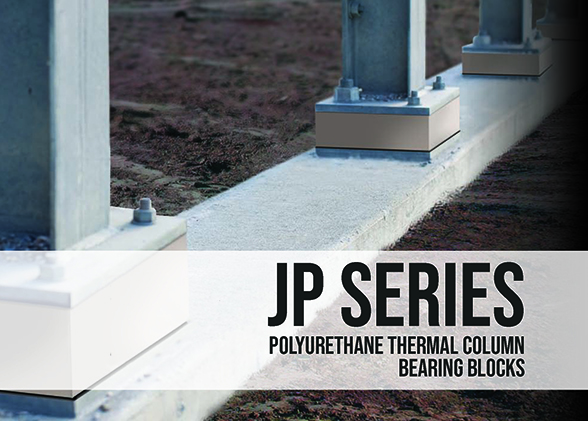 JP Series Column-Bearing Blocks are a high density, high-compressive-strength polyurethane foam that is installed between the concrete foundation and steel columns. The blocks provide a thermal break between the building interior and the supporting soils below as specified by architects and engineering professionals.  We have been manufacturing blocks for this application for over 10 years.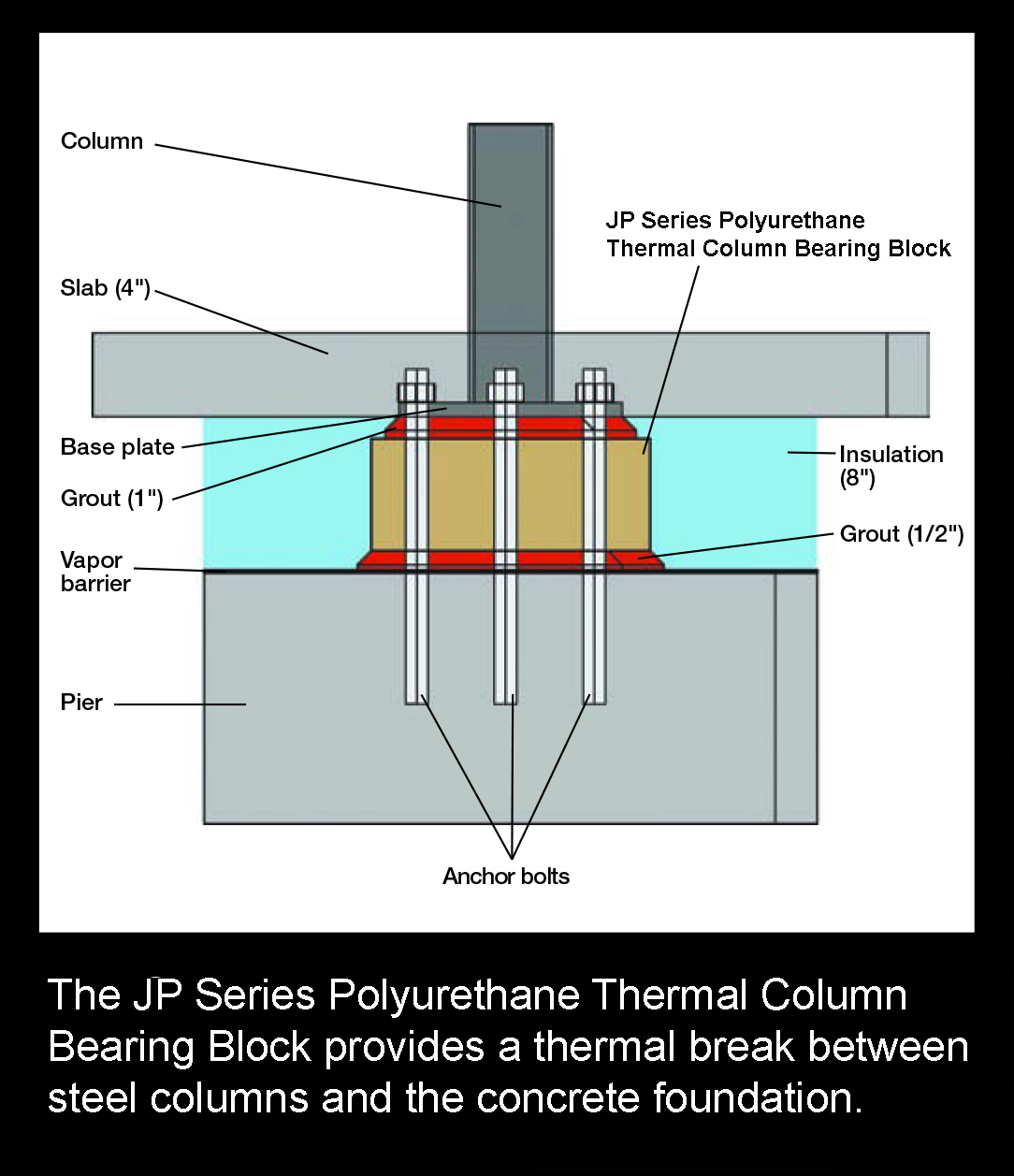 Each product in the JP Series is named for its design compressive strength at 2% deflection: JP-1000 (1000 psi) JP-1500 (1500 psi) JP-1800 (1800 psi)
JP Series Column-Bearing Blocks are supplied cut-to-size with pre-drilled anchor bolt holes available per customer specifications. 
TECHNICAL DATA
Applicable Standards
ASTM International
C518 – Standard Test Method for Steady-State Thermal Transmission Properties by Means of the Heat Flow Meter Apparatus
D1621 – Standard Test Method for Compressive Properties of Rigid Cellular Plastics
D1622 – Standard Test Method for Apparent Density of Rigid Cellular Plastics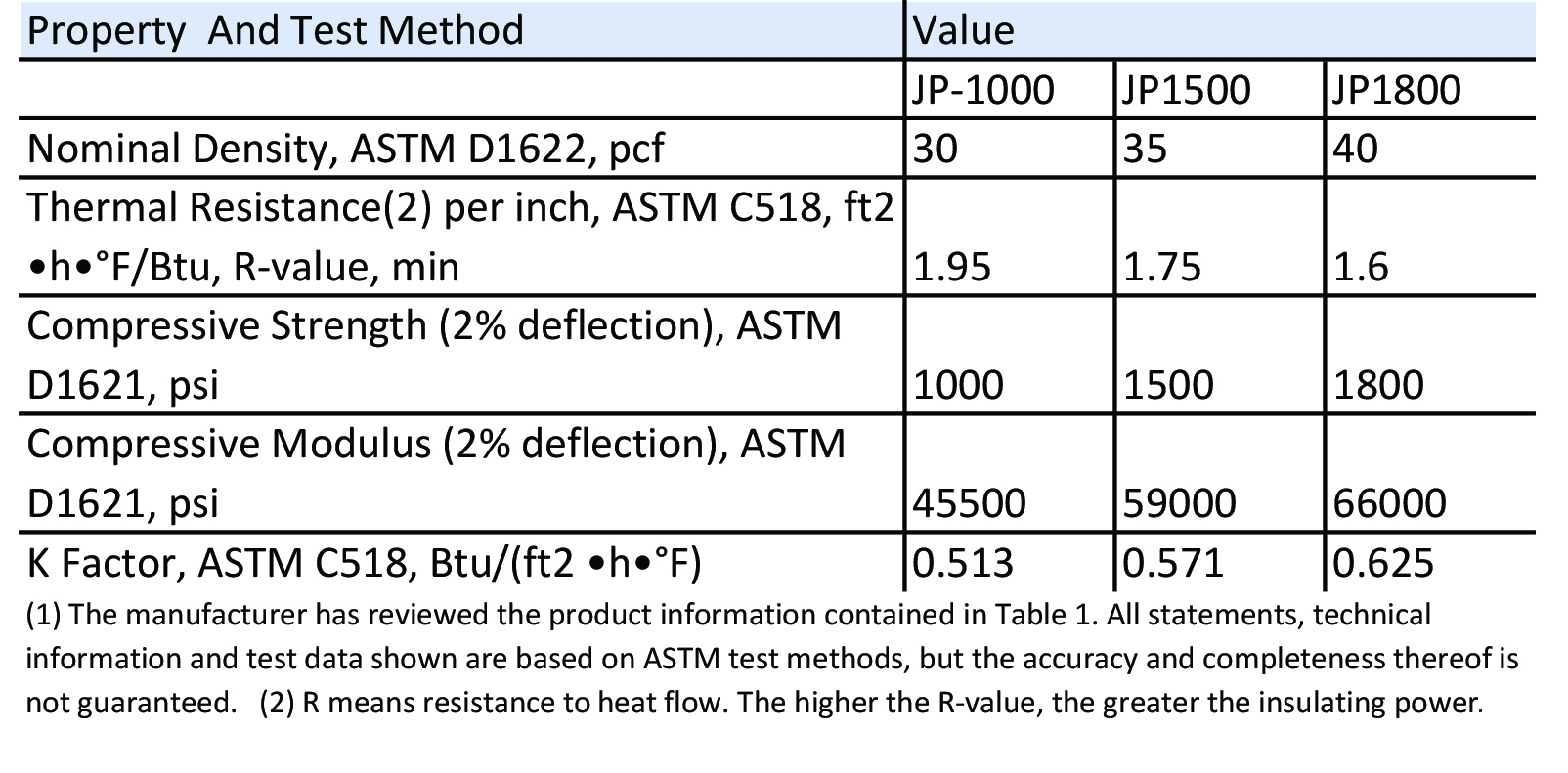 Design, use and installation must comply with the requirements of all applicable codes and is the responsibility of a qualified design professional. Product code acceptance is determined by the local authority having jurisdiction. Jasper Plastics is not design responsible.
All designs incorporating these blocks should include appropriate engineering safety factors to ensure safe and adequate performance. The designer or specification writer is responsible for product selection as well as the use and application of this information, and should contact the manufacturer to ensure that all options are available and that the associated specification information is valid and correct.
Jasper Plastics Solutions
501 West Railroad Ave   Syracuse, IN 46567
phone: 574.457.2062
fax: 574.457.2069